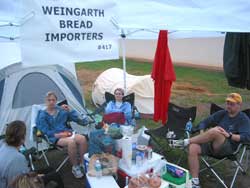 Showing their support for the local community, employees from House of Toast's corporate office joined staff from Weingarth Bread Importers this past weekend to raise money for the American Cancer Society. The grim weather couldn't dampen the spirits of the team as they walked through the night during this national fundraising event.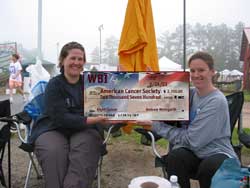 The highlight of the event was the presentation of a check for $3000 to the American Cancer Society by Beth Richards, Sr. VP of Operations at Weingarth Bread Importers and Mona Weatherspoon, Sr. VP of Marketing at House of Toast.
Funds were raised by gathering donations from friends, family and business associates. In addition, WBI and House of Toast, Inc. donated several items which were sold to other relay participants.