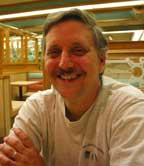 House of Toast is pleased to announce the opening of their first franchised restaurant in the United States. The store, located at 1256 Mendon Avenue in Cumberland, Rhode Island is owned and operated by the team of Kevin Jacques and Fred and Linda Jeffrey – otherwise known as J3 Enterprises.
Daphne Anderson, President and CEO said that the franchising approach, although new to House of Toast, is necessary to keep up with the increasing market demand for House of Toast products. "We're excited about this additional opportunity to accelerate our growth", Anderson stated, "J3 Enterprises was the hands-down choice when it came to deciding who would get the first franchise."
A well known and respected team in the local restaurant business, the members of J3 Enterprises are admired by all for their keen business acumen and slick marketing skills. They opened their first restaurant, The Atomic Burrito in 1999 and went on to open 5 additional restaurants over the next 3 years.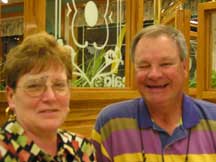 Speaking to a group of local reporters Kevin Jacques stated that House of Toast is the perfect compliment to their other restaurants. "Everyone knows us for our Atomic Burrito success, this is a great way for us to diversify and reach a broader segment of the market." Linda and Fred couldn't agree more, "We were looking for something to compliment our Atomic Burrito concept but didn't want to have to start from scratch. Investing in a House of Toast franchise was a no-brainer for us – heck, we are probably their most active customers anyway!"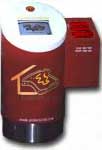 The Cumberland, Rhode Island store is one of the largest QSTs (quick service toastuaries) in the area and is also the first to showcase our Series-12 TDK (Toast Distribution Kiosk). By following the on-screen directions users can select from assorted type of bread, determine the breads re-hydrated thickness, establish toasting preference and then choose from a wide variety of spreads. An extremely elegant and well designed unit, the Series-12 will be introduced in all stores by the end of the year.
Congratulations Kevin, Linda and Fred from everyone at House of Toast!